The same battery on different machines
For every garden job there is a STIGA battery tool to get it done.
Regardless if you need to mow, blow, cut or trim, you'll never have to compromise between true power and the benefits of battery ever again. The batteries can also be exchanged from tool to tool, so you can use the same energy for all garden works.
Some machines require a 4 Ah battery or more – read more about battery compatibility in the technical table on each product page.
Now you can have it all – and more!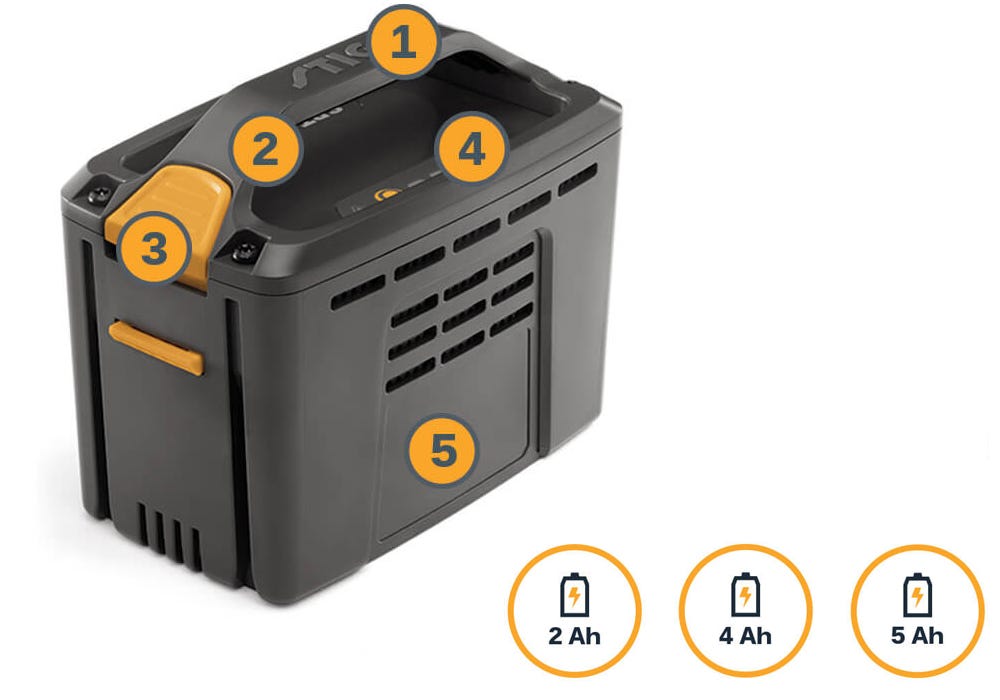 ERGONOMICS
TRANSPORT HANDLE
RELEASE BUTTON
CHARGE INFO LED
HIGH ION CELLS PERFORMANCE
SMARTER ENERGY USAGE
The two batteries work together and concurrently, by automatically balancing the energy usage inside the heart of a STIGA Lawn Mower.
EVEN GREATER POWER
Higher energy is delivered simultaneously, as the two batteries work together. There is no need to switch battery during mowing session.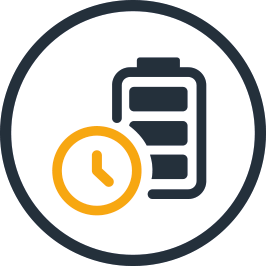 LONGER LIFE SPAN
The simultaneous battery work creates less usury to both the batteries and the powerhead, granting a longer life span.